lamplight.
Music for the Midnight Journey.
insight.
Lamplight is a firefly catching game built on gesture control & a responsive audio engine.
In order to rack up high scores, players have to catch fireflies as they glow, triggered by specific beats and grooves in the music, before daylight arises by the end of the song. The game was designed for mobile platforms, but also PC utilising the Xbox Kinect as primary input.
Handsome Dog invited me to collaborate with them on their debut game Lamplight as an art director, UI designer, and music producer.
opportunity.
Gameplay is centred around a custom-built audio analysis engine, and a programatic day/night cycle.
I produced four tracks for the in-game soundtrack that each cause fireflies to respond distinctly and, as a result, also simply look different as they interact with the music.
Developing the aesthetic for Lamplight was guided by lighting in Unity, as required designing each scene in consideration of the day/night cycle. UI decisions were informed by features and limitations of each platform; much of the navigation and functions on mobile ultimately had to be simplified or removed from the Kinect build.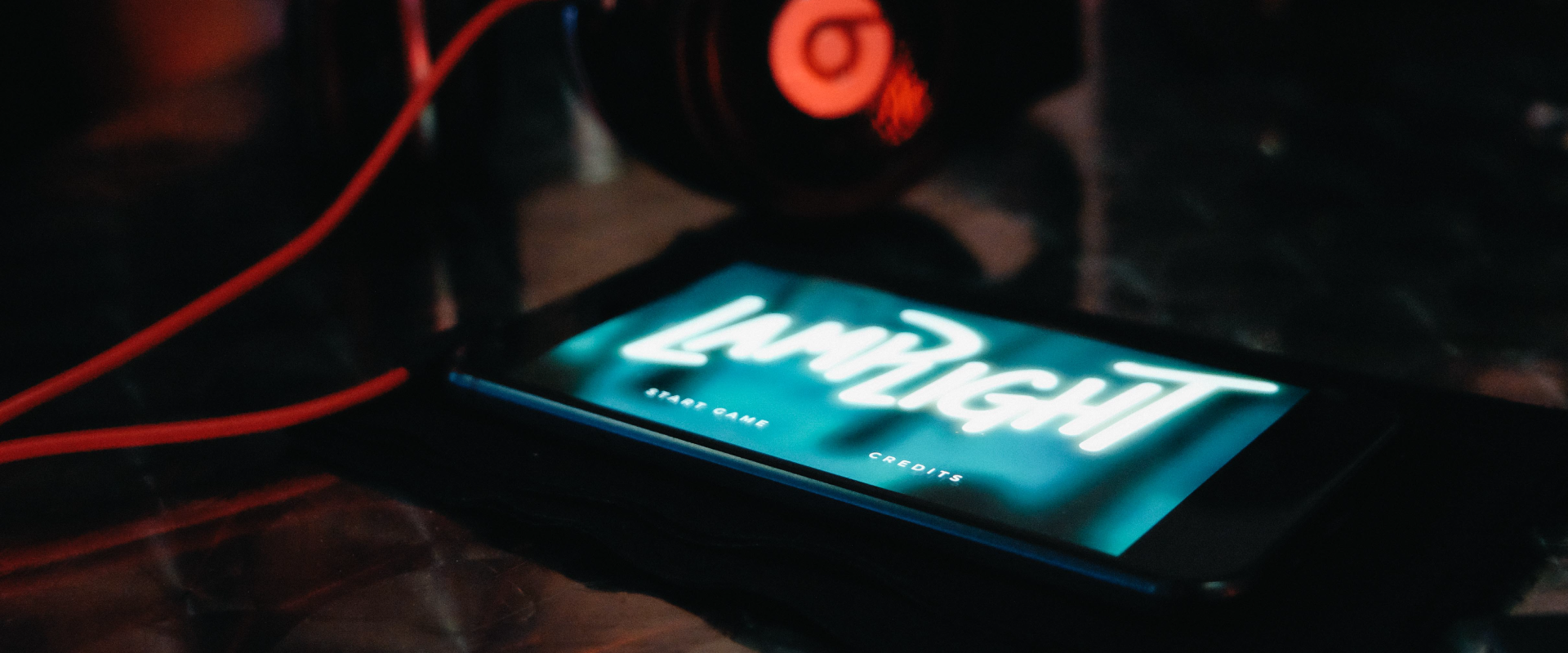 impact.
Lamplight's original music has caught people's attention.
Lamplight was the only multi-platform title shown at Level Up 2017, and has been well-received by players and industry professionals in Toronto. At the showcase, several players and judges remarked on how much they loved and were attracted by the original music.
A wide-release of the game for iOS and Android is slated for summer 2017. A deluxe edition of the soundtrack, featuring new versions of the music from the game, will be released by Istolethesoul Records shortly afterward.
game designer &
technical lead.
art director, ui designer & music producer.
Austin Eathorne - Gameplay & Audio
Neil Hansen - Gameplay & Kinect
Polly Nguyen - Gameplay & UI
Rohan Deena - UI