wee care digital.
Equipping a school for 21st Century learning
insight.
WEE Care – a ministry of First Baptist Church – is a pre-school centre offering care for babies aged 3 months, to five year olds.
WEE Care (Weekday Early Education Care) has 20+ years of implementing educational curriculum, making them one of the most competitive and prestigious early childcare facilities in the Cayman Islands.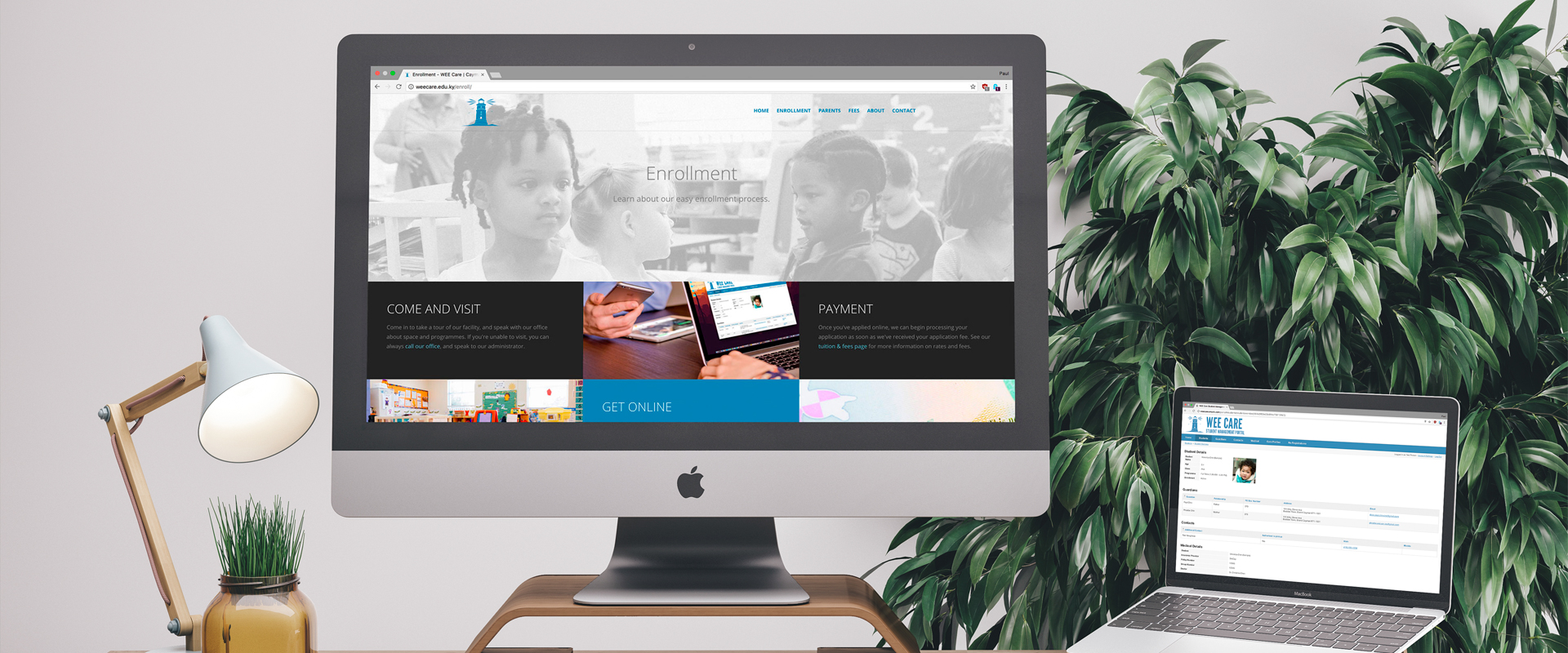 opportunity.
WEE Care Digital is a three-pronged strategy designed to raise WEE Care's profile with tech-savvy prospective parents, improve accessibility of information, and increase administrative productivity.
This fitting of improved digital products and services implements a new registration and record management system (built in Knack) and a streamlined website, all coated in an update of the brand.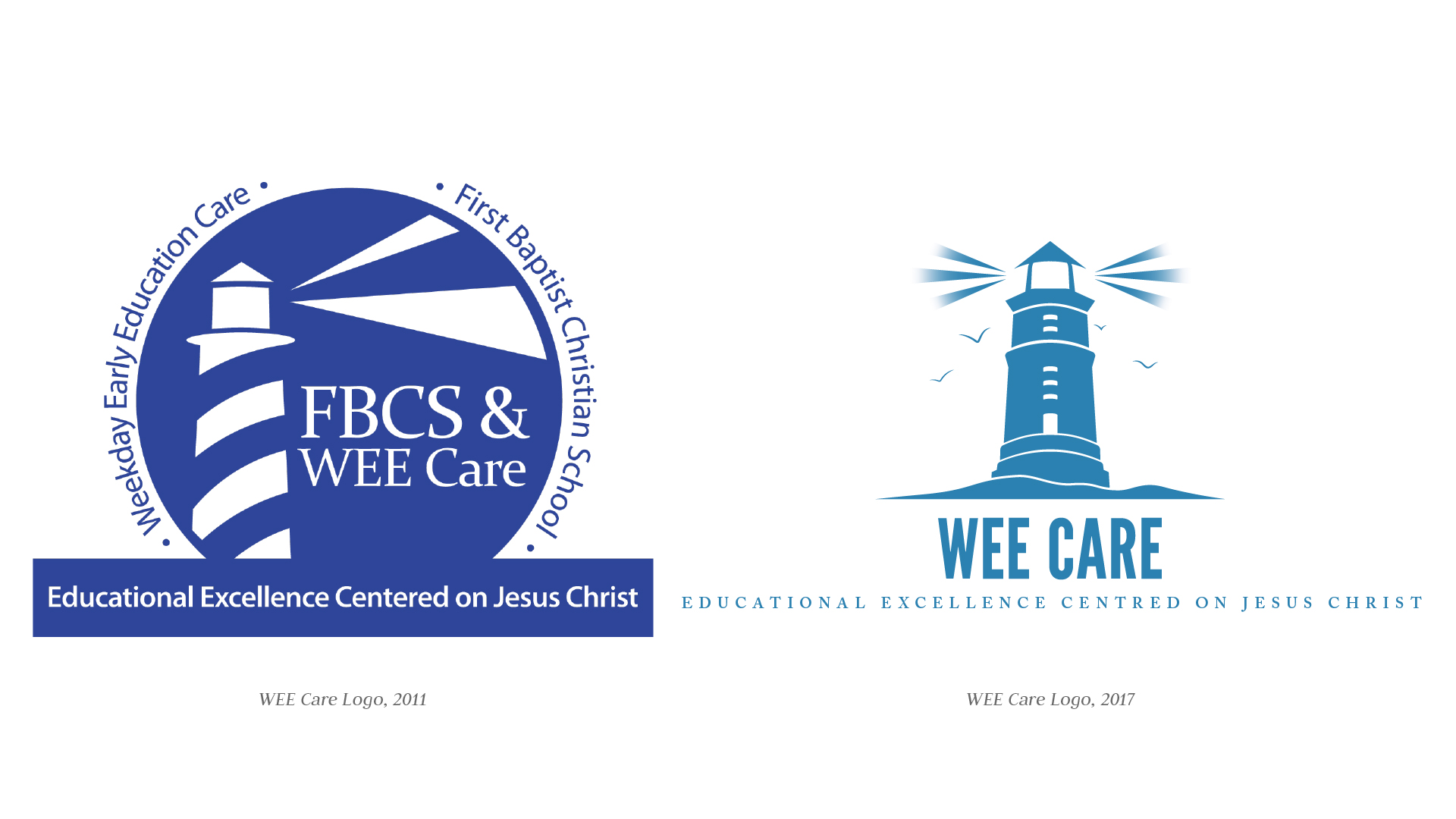 impact.
WEE Care's new look, and push for a stronger digital presence has led to greater efficiency and a more environmentally friendly operation, cementing their credibility among prospective families even before visiting the school.
Building a clear and focused website in consideration of the questions parents always ask has made it easier for parents to find answers.
The utilisation of web-based services Knack, Zapier, and Mailchimp have automated a point of data entry that has traditionally served as a bottleneck in administrative productivity.