go transit mobile.
Ready for the journey, anywhere you are.
insight.
GO Transit is a regional transit system serving the Greater Toronto and Hamilton areas.
The network is the most comprehensive public transit system in the province, with connecting service to nine other municipal transit agencies, also served by Metrolinx's PRESTO payment system.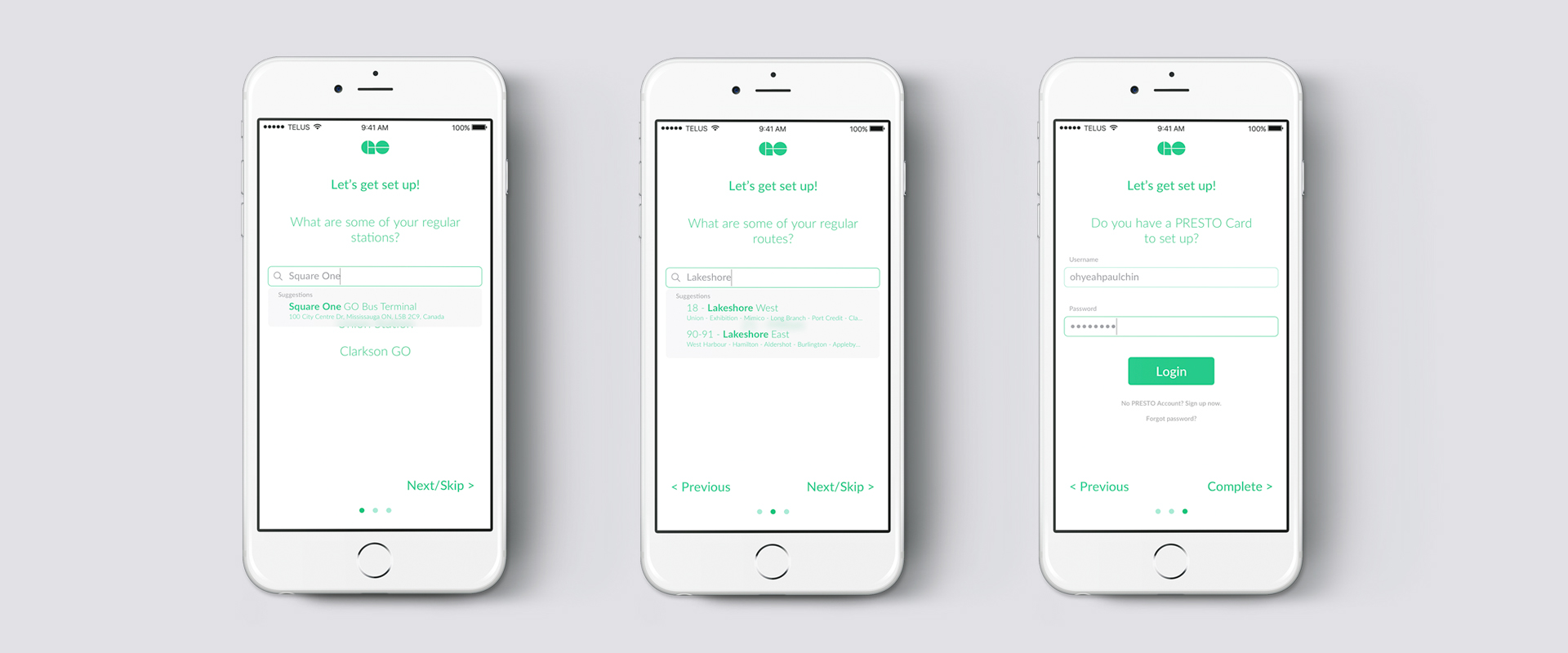 opportunity.
Serving upwards of 65 million riders over an extensive network of trains and buses, GO Transit has a vast amount of poorly centralised service information.
With no official mobile app to serve this information directly to their riders, they are forced to endure cumbersome ride planners designed for use on a desktop browser, carry specific printed route schedules with them, or inquire at stations.
A dedicated native iOS experience would give riders the opportunity to distill the vast amounts of information down to only what they need, on demand, and manage payment right from their devices via Apple Pay.